BIFM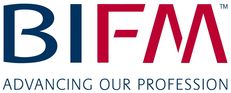 The BIFM is the professional body for facilities management (FM). We promote excellence in the profession for the benefit of practitioners, the economy and wider society. With over 15,500 members around the world, we support both individual FM professionals and organisations.
We promote and embed professional standards in FM and are committed to advancing the profession through membership, qualifications, training and networking services designed to support practitioners in performing to the best of their ability.
Over the years we have provided the profession with the latest best practice on sustainability issues, assessed the latest trends through our annual Sustainability Survey and have worked with partner organisations in helping develop the latest thinking on sustainability in FM.
Our Sustainability Special Interest Group works to develop and communicate good practice, holding events across the UK which are open both to members and non-members. Many of these events have been held at universities, focusing on campus initiatives on a broad range of sustainability issues.
To find out more about BIFM, visit www.bifm.org.uk