Downloads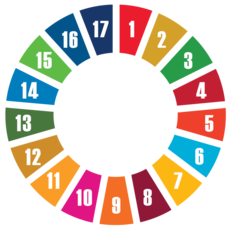 Following on from last year's successful Cup of tea and an SDG series, timed to celebrate Global Goals Week, this year we once again brought you some brilliant SDG initiatives from the Higher and Further Education sector.
First we hear from Rebecca Petford introducing the EAUC Adaptation Guide, with Neil Smith from Bournemouth University giving some further insights into the guide.
The second case study is from Zoe Robinson and Huw Evans on Keele University from how they've approached declaring a Climate Emergency.
Videos