BUFDG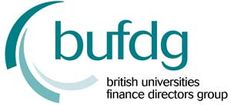 The British Universities Finance Directors Group (BUFDG) is the representative body for finance office staff in the higher education sector in the United Kingdom. Its members are the Directors of Finance of almost all UK higher education institutions.
BUFDG supports and partners the Higher Education Procurement Academy (HEPA).
Find out more about BUFDG here.