WRAP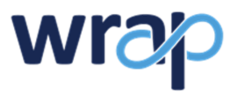 WRAP's vision is a world in which resources are used sustainably.
WRAP's mission is to accelerate the move to a sustainable resource-efficient economy through re-inventing how we design, produce and sell products, re-thinking how we use and consume products, and re-defining what is possible through recycling and re-use.
WRAP is a not for profit company and the main delivery organisation working in the UK on the circular economy, helping governments implement their priorities on resource efficiency. We work as enablers of change, to achieve this mission both in the UK and internationally.
To find out more about WRAP, visit www.wrap.org.uk