Community and Public Engagement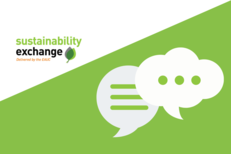 Universities and colleges are now expected to demonstrate their value to wider society. Often uniquely placed to engage with local and regional communities, they are able to support and enhance the development of sustainable growth significantly.
Institutions can function as important conduits for establishing stimulating and supportive meaningful relationships, which are mutually beneficial. Outreach programmes and/or activities to widen participation and promote inclusion are examples of how positive outcomes can come to be. Institutions can also be significant contributors to local economies, directly through the procurement of local products and services or indirectly by strengthening the resilience of the local workforce with skills development support.
The EAUC-Scotland's Community Engagement Topic Support Network (TSN) is open to all, providing an opportunity for those working in or with the further and higher education sector to share ideas and questions and to get together to hear from particular speakers or discuss topics of interest.