Scope 3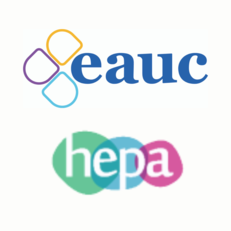 This working group is a partnership between the Higher Education Procurement Association (HEPA) and the EAUC.
Purpose of the group:
To consider a combined and cohesive response from the Higher & Further Education sectors to the challenges presented by climate change and Scope 3 (Supply Chain) Emissions reporting, and how these institutions can reduce their impact;
To ensure there is motivation to act across colleges and universities in the UK;
To review the carbon measurement tools available and propose acceptance of one set of tools that ensure reporting in the sector is universally managed. See Standardised Carbon Emissions Framework for updates;
To generate wider understandings of the benefits and drivers of Scope 3, ensuring that organisations value the needs and means towards success;
To agree on behalf of the HEPA RPG, a supply chain code of conduct;
To provide guidance (particularly for procurement) and case studies of climate emission reduction initiatives, to enable organisations to learn from best practice;
To seek funding opportunities that would enhance Scope 3's outputs.
The EAUC is the secretariat for the Scope 3 Group and all Sub-Groups. Contact us if you wish to be part of the overall Scope 3 Group or any of the Sub-Groups.
Sub-Groups
Category-specific groups exist among EAUC with members who operate in procurement/sustainability/technical (and if applicable academic) from institutions and relevant specialist groups and purchasing consortia. These groups are to develop and manage the Scope 3 guidance, tools and methods of measurement for their areas of scope: