Sustainable Restaurant Association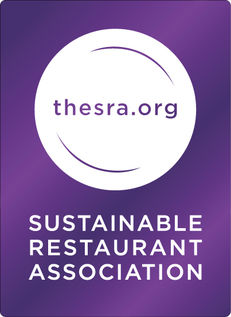 The Sustainable Restaurant Association (SRA) was set up to tackle the key sustainability issues faced by the dining industry and in association with TUCO, Brighton and Plymouth Universities, have designed a membership to address the specific challenges of a University Caterer. From Canteens and Cafés to Banqueting and Halls of Residence, the tailored report of recommendations offers a simple way of aligning policy and practice across them all.
Benefits of SRA Membership
• Independent recognition of sustainability credentials
• Dedicated Account Manager offering ongoing support
• Tailored recommendations
• Comprehensive audit of all dining services
• Customer satisfaction
• Member networking
To find out more about the SRA, visit www.thesra.org, email hello@thesra.org, or call 0207 479 4224.