Cynnal Cymru – Sustain Wales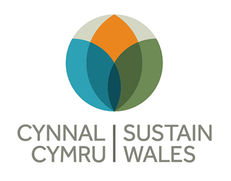 Cynnal Cymru-Sustain Wales is the national charity dedicated to supporting organisations and businesses in Wales to deliver on sustainable development. We work cross-sector, across Wales. Our Mission is to Make Wales and the UK a Sustainable Nation by supporting innovation, helping to develop skills and inspiring with stories of hope and success.
We work primarily in collaboration and cooperation with others to deliver our mission and objectives and our network of partners and charity members is one of our great strengths. We work closely with research academics in universities and help universities find work experience for students. We are the official partner of the Carbon Literacy Project in Wales and provide certified Carbon Literacy training. We have collaborated with Manchester Metropolitan University to design and deliver Carbon Literacy courses for the public sector. We have designed "Carbon Literacy for Engineers" as a certified course with Cardiff University and the Flexis programme. We are the Living Wage accreditation body for Wales.
Our activities include;
Accredited Carbon Literacy training
Management consultancy
Communities of Practice
Project co-ordination and management
Living Wage accreditation
The Sustainable Academy Awards
Research