Hot Topics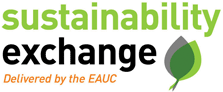 Across the sustainability in further and higher education community, some topics just continue to crop up! Whether that be due to new research, frequent regulation change, or a surge in public awareness, we believe these hot topics should lead onto productive conversations and constructive action where necessary.
This programme gives you a single place through which to reach the most relevant readings and tools on hot topics. These include case studies, webinars, reports, minutes and presentations and are collated from the EAUC, university and college institutions, as well as our partners and related bodies. We may also direct you towards the Member Responses, which is a Members-only resource for EAUC Members.
Please browse our Hot Topics in the left-hand bar.