Sulitest - Sustainability Literacy Test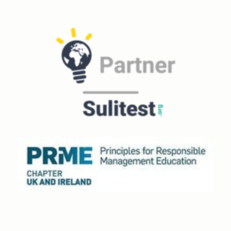 Sulitest is a movement whose mission is to support expanded sustainability knowledge, skills and mindset that motivates individuals to become deeply committed to building a sustainable future and to making informed and effective decisions.
Inspired by the United Nations Conference on Sustainable Development, RIO + 20 (Article 47 of the final document), Sulitest was one of the first featured initiatives of the United Nations Partnerships for Sustainable Development Goals. Sulitest is led by an independent NGO and co-created with a community of users and a network of contributors, and supported by 39 international institutions and networks, including UNESCO, UNEP, UNGC PRME, UNDP, GRLI, IAU and UN DESA.
At a glance:
An international non-profit led movement for raising awareness and mapping the SDGs;
The Test is an online, multiple choice quiz, offered in 10 languages;
Its foundational matrix ensures a systemic vision;
It is aligned with the mission of the UN SDGs;
Garnered > 90,000 candidates (27,500 since July 2017) from 684 universities and organisations in 64 countries;
It has 39 UN partners and academic networks;
Customisable on request - at a fee.