Home
»
All Resources
» A Cup of Tea and an SDG 2019 - SDG16 Peace, Justice & Strong Institutions
A Cup of Tea and an SDG 2019 - SDG16 Peace, Justice & Strong Institutions
Tag: #PassingPositive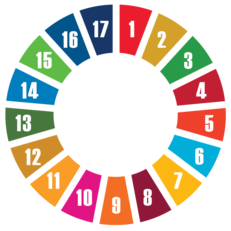 Following on from last year's successful Cup of tea and an SDG series, timed to celebrate Global Goals Week, this year we once again brought you some brilliant SDG initiatives from the Higher and Further Education sector.
This short presentation by John McTaggart talks about the #PassingPositivity project at Ayrshire College. A real life example of suicide prevention by involving students with sports, literally leveling the playing field and giving them a sense of belonging and community.
This project has been endorsed by several celebrities and is an example of a project by a college that could be widely replicated. Hopefully this webinar will inspire others to take action in your own institution.
Videos