Best practice advice for your ESD project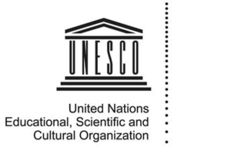 The UK National Commission for UNESCO has published a series of case studies showcasing best practice examples of Education for Sustainable Development (ESD) from across the UK. The case studies were launched at the Four Nations Education for Sustainability Conference in Manchester on 20 March 2017.

The eight studies highlight different examples of ESD in practice from across the UK, including higher education and schools, the public and private sector, and grassroots community projects. Education for Sustainable Development is one of the targets of the 2030 Sustainable Development Goals and is also recognised as a practical tool for helping to reach other targets.

UNESCO's Global Action Programme on ESD, which was launched in November 2014, seeks to contribute to the achievement of the SDGs by promoting Education for Sustainable Development, sharing best practice, and strengthening education and learning so that everyone has the opportunity to acquire knowledge, skills and values to enable them to contribute to sustainable development.

Gary Brace, UKNC Vice-Chair and Education Director, said:

"The UK case studies demonstrate the diversity and breadth of ESD. They look at statutory and voluntary approaches, how to involve the private and public sector and opportunities for people to learn skills and gain knowledge. We hope they will be a useful contribution both in the UK and internationally to people involved in ESD at all levels."

The studies were produced by individual authors and co-ordinated by Mr Brace, Professor Steve Martin of the University of Worcester and University of West of England and UKNC Policy Adviser Moira Nash.