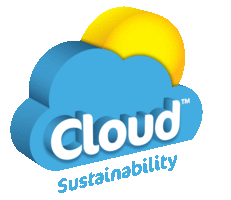 What more do you and your peers believe institutions could be doing to address environmental sustainability and social responsibility?
This question was asked as part of the EAUC's Sustainability in Education 2015 report. The highest number of responses to this question, apart from the ever-present challenge of making sustainability a higher priority at senior level, were to:
1. Embed sustainability in the curriculum and processes and
2. Improve understanding of sustainability among staff and students
One EAUC Company Member helping HE and FE institutions achieve these goals is Cloud Sustainability. The company specialises in helping universities and colleges educate their staff and students, assisting them to comply with complex legislation and supporting them to strive for improvements in their sustainability performance.
In the survey, a quarter of staff indicated there was no teaching or learning on sustainability among staff or students and only a third indicated that sustainability was embedded into their institutional plans. What makes this all the more worrying is that a staggering 40% of sustainability professionals in HE and FE feel they are unlikely or very unlikely to meet set carbon targets, with around a quarter of those who expressed an opinion expecting budget cuts.
In response, the Cloud Sustainability team has developed an engaging range of waste, energy and water management e-learning programmes. The courses are accredited by relevant professional bodies (Chartered Institution of Wastes Management, Energy Institute and the Future Water Association) and are primarily aimed at generalist students/staff members to help increase their understanding and awareness of sustainability. They are also intended for students of sustainability disciplines or sustainability professionals looking to gain an accredited certificate of learning.
Furthermore, Cloud Sustainability also has a number of software management tools to help staff manage resources, as well as providing a platform to comply with legislative requirements and extract value from raw data. You can learn more about Cloud Sustainability in the Green Directory or via their website.
Cloud Sustainability is an EAUC Silver Company Member.