Downloads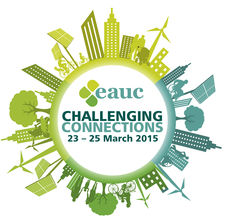 This workshop presentation is from the "Challenging Connections" EAUC Annual Conference 2015, presented by Andrew Smith, HEFCE; Lucinda Tyser, Salix and Russell Smith, University of Bradford and Chaired by Andy Nolan, Director of Sustainability, The University of Nottingham, and falls under the Estates and Operations Conference Stream.
The Revolving Green Fund provides recoverable grants to help higher education institutions (HEIs) in England reduce emissions and save money - existing projects are already saving around £20million pa. HEFCE and Salix representatives will lead the session - so, if you're considering energy efficiency and carbon reduction projects this session will tell you how the Revolving Green Fund can finance the projects you want to deliver. You'll get an overview of the Fund and how to apply,plus inspiration and tips on how to make a successful application from a beneficiary in a previous round - the University of Bradford, presenting two case studies.
To find more presentations and resources from this Conference, search for EAUCConf15.