Home
»
All Resources
» From zero to hero - to level four of the Flexible Framework in just six months!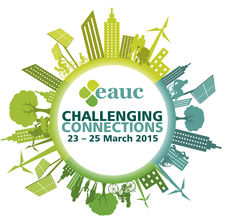 This presentation is from the "Challenging Connections" EAUC Annual Conference 2015, presented by Kevin Casey, Head of Procurement, The University of Manchester; Lucy Millard, Environmental Sustainability Manager, The University of Manchester and Sheri-Leigh Miles, Director, NETpositive Futures.

Social responsibility is one of three strategic goals for the University of Manchester and responsible processes have been identified as a priority. As a major purchaser of goods and services locally, nationally and internationally it is clear that sustainable procurement has a significant role to play. Sustainable procurement at the University of Manchester has been a collaboration between the Central Procurement and Environmental Sustainability teams. Working with NETpositive Futures they have developed a NETpositive approach to procurement that has enabled them to make fantastic progress against the milestones of the Flexible Framework; achieving level four in just six months.

To find more presentations and resources from this Conference, search for EAUCConf15.