Downloads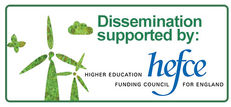 The green cabaret
In Autumn 2012 Central piloted a sustainable approach to theatre production, using a musical theatre project, which is a core part of the curriculum for third year BA Acting and BA Theatre Production students.
The pilot, a production of 'Cabaret' (March 2013), allowed Central to identify key sustainability strategies and focus areas, as well as providing students with an invaluable learning tool.
The legacy of the production was to forge a foundation for effective integration of sustainability into the curriculum and thereby across future student productions marketed to the now established guidelines; an example of the latter being a recent production of 'Arabian Nights' at the world famous 'Minack Theatre'.
In addition, lessons learnt from the project's design process will be incorporated into building new performance spaces; these will then be showcased as blueprints for similar institutions.
Videos