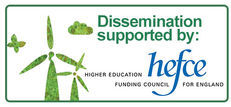 Ivan Hopkins, Executive Chef, Nottingham Trent University
Ivan Hopkins has revolutionised the catering menus based around sustainability, gaining the prestigious Silver Food for Life accreditation.
Ivan's efforts ensure that menus across the NTU estate encompass all factors that are key to the needs of the University, staff, students and visitors illustrating his exceptional level of commitment and passion to go above and beyond the expected.
Communications and engagement with internal parties, and external parties show how Ivan reaches out to varied stakeholders. He strives to provide the best service and quality available and in doing this he encompasses and addresses the three pillars of sustainability- the economy, social factors and environmental aspects.
Set apart from his work of providing catering for NTU, Ivan is eager to demonstrate and share his experiences with others, this again demonstrates Ivan's passion and personal strive to achieve sustainable costly foods.
Videos