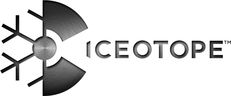 The nationwide adoption of "carbon reduction commitments" by universities and colleges is exciting! Many are making a real effort to reduce energy consumption in absolute terms, setting challenging annual milestones on thejourney toward 2020
However, for many computing (one of the largest single consumers of resources) is a problem area. It seems too big and mission critical to "play with" yet it is destined to be on par with CO2 emissions of the airline industry in the not so distant future. Set against a background of an increasing reliance on computing,something has got to change.
While much of the ICT Industry has focused on reducing energy consumption at a component level and greening their supply chain, they have regarded the implications of Jevons Paradox as upside (i.e. they sell more) and have done little to tackle;the externalities of the massive energy intensive systems and bespoke facilities required to house and cool today's IT. Indeed, converting energy into heat is extremely efficient. However, it is a real shame that most "vent" this valuable resource(namely heat)into our changing climate rather than harvesting and reusing it. Until now.