Links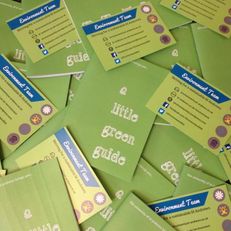 We're always looking for new ideas for our Members of how to promote sustainability and your institution's strategies and policies during Fresher's Week.
St Andrews have created Little Green Guides, all printed on recycled paper (naturally), updated for 2014, and ready for distribution over Freshers' Week!
This little green guide is packed with all the information you need to live a greener, more ethical lifestyle whilst studying in St Andrews.
This is a great example to inspire your own similar guides!