Home
»
All Resources
» Love Food Hate Waste – Save More: helping people to save money by reducing food waste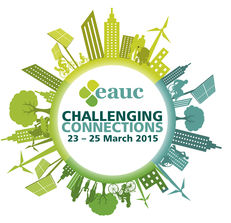 This Exchange presentation is from the "Challenging Connections" EAUC Annual Conference 2015, presented by Helen White and Alice Maxwell-Lyte from Resource Futures Ltd and falls under the Learning, Teaching & Research Stream. To find more presentations and resources from this Conference, search for EAUCConf15.
Session Outline
Save More is a FREE learning resource with an important message: save money by reducing food waste. Supported by LFHW, the UK campaign to raise awareness of the need to reduce food waste, and designed for use with hard-to-engage adults who need to minimise their food budgets. Save More's fun, informative and interactive activities were devised and expert-reviewed by professionals and tested in the community, including adult education settings.
Save More aims to help people to get more out of the food they buy by improving shopping habits and budgeting skills, as well as kitchen/cooking practices. Taste it here today.