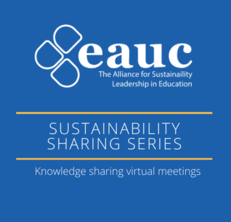 Dial in to EAUC's Sharing Series to hear from some peers in the sector about Ethical Food Standards such as Fairtrade, The Soil Association standard and The Sustainable Restaurant Association

We heard from Darren Proctor, Executive Head Chef at Sheffield Hallam University, who will be telling us about his experiences with various food standards to date. We also hear from Tilly Jarvis, Student Eats Senior Project Manager, SOS-UK.
The attached guide gives you an overview of the relevant details from the webinar.