Home
»
All Resources
» The Revised ISO14001: Reinvigorating your Environmental Management System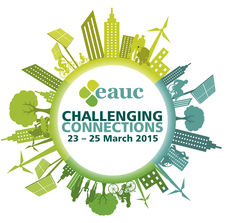 This workshop presentation is from the "Challenging Connections" EAUC Annual Conference 2015, presented by Martin Baxter, Executive Director from Institute of Environmental Management and Assessment (IEMA) and falls under the Estates and Operations Conference Stream.
The global environmental management system (EMS) standard ISO14001 is being revised. Significant changes are being made, including: the alignment of environmental management and organisational strategy; taking a life-cycle perspective; managing the impact of the environment on the organisation; and integrating environmental management into core organisational processes. This workshop will provide you with an opportunity to explore how the changes being introduced can add value to your organisation, and enhance the relevance of environmental management to your senior leadership team.
To find more presentations and resources from this Conference, search for EAUCConf15.