Home
»
All Resources
» Adaptation Strategy - Business Risks and Opportunities - University of Edinburgh
Downloads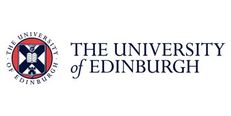 There is wide recognition that the success of both the University of Edinburgh's Climate mitigation and adaptation strategy should closely align with the University's overall vision and missions laid down in its Strategic Plan. As a business enterprise, the University's whole institution approach to climate change mitigation and adaptation should support the University's main core functions in teaching, research and innovation.
The business case for adaptation ultimately presents the financial incentive of taking early action in implementing the University's Adaptation Strategy. Much evidence exists to support the case for taking proactive measures towards the predicted impacts of climate change. This financial case, which focuses on win-win options for the University as a business entity and adaptation progress, are likely to be the most successful for the University.
This document was compiled as part of the Climate Change Adaptation Project. Find more information about the project here.