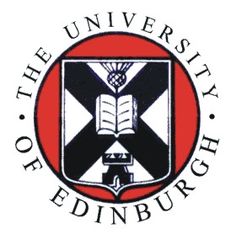 The 'Visions Blog' is an online blog, reporting on social responsibility and sustainability at the University of Edinburgh.
It is not only an interesting read but can also be looked at as an example of a great online communications tool. The blog highlights the university's efforts for social responsibility and sustainability on an organisational as well as on an individual level as the blog entries are written from individual staff-member's perspective.
These personal blogs on certain sustainability-related issues are released on a regular basis to increase general awareness on certain issues. These blog entries also show how those working in sustainability try to make their life-style more sustainable, thereby trying to decrease barriers for others who would like to do the same but might not know how.
The average reach of a blog piece is about 100 readers on the day of release with an additional 100 readers over the intermediate time after the release. This exemplifies how low cost online initiatives can be used to raise profile for certain issues and hence can serve as a useful engagement tool.
The idea behind the 'Visions Blog' is that actions speak louder than words. Individuals are acting as role models to show that a social responsibility and sustainability are not only achievable concepts but can also be enjoyable.
You can find a link for the University of Edinburgh 'Visions Blog' on the tool bar on the right hand side.