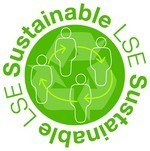 This reuse implementation guide has been compiled as part of the HEFCE funded project "Moving Towards Zero-Waste". The aim of the project was to work with HEIs in different English regions to implement, improve and extend reuse schemes in student halls of residence and on campus.
This guide provides best practice and guidance to the HE sector. This reuse implementation guide gives step-by-step guidance on how to put a reuse scheme into action in a hall of residence. Different options, gathered from our HEI regional partners, are given to allow the reuse scheme to be tailored to local requirements.
The guide covers the organisation and set up of the scheme as well as related communication issues and monitoring. It is targeted at hall managers, accommodation officers and environmental managers as well as interested and active students who want to support their hall of residence with the implementation of refuse scheme. It also features ideas for on-going campus refuse activities.