Home
»
All Resources
» A Cup of Tea and an SDG 2019 - Goal SDG 12 Responsible Consumption and Production
A Cup of Tea and an SDG 2019 - Goal SDG 12 Responsible Consumption and Production
Tag: SDGs
Downloads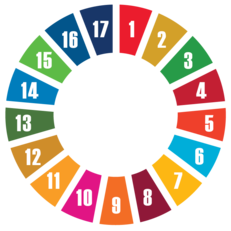 Following on from last year's successful Cup of tea and an SDG series, timed to celebrate Global Goals Week, this year we once again brought you some brilliant SDG initiatives from the Higher and Further Education sector.
In this module Maria Kirrane, from University College Cork talks about how they Gained top spot on THE Impact rankings globally.
After Maria, we hear from Ashley Shelbrooke from HEPA on responsible procurement.
Videos