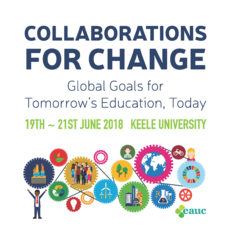 With vast growing approaches to building designs, the reflection on the desire for buildings to cope with the carbon reduction strategies of the United Kingdom is ongoing. The labels given to buildings, e.g., Smart or Intelligent, Green or Sustainable, are assigned based on the design concept and calculations, rather than the actual operation which governs them. These types of buildings usually incorporate different systems, that are not otherwise featured in conventional buildings. However, there are multiple concerns here: Are these buildings operating as intended? Are they achieving the design concept targets? Are they meeting the estimated payback period? And most importantly are they providing adequate comfort levels for their occupants?
As a practical case study in answering such questions, an ongoing examination of the Sustainability Hub at Keele University is presented. This is a renovated building that is an exemplar of smart and sustainable design. Here, we analyse this type of build project, and reflect upon the different problems that can be encountered in realising intended efficiency and operation. Specifically, we will analyse three factors: the growing performance gap; experiences of occupants; and the reliability of systems. We aim to highlight the major problems of such buildings and suggest learning outcomes from our experiences and findings.
To find more presentations and resources from this Conference, search for EAUCConf18.