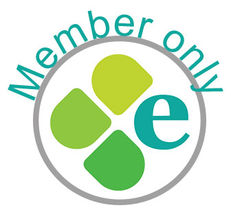 In October 2012 – Carla Shaw, Utilities Officer, Anglia Ruskin University sent an email to the EAUC Educational Members' Network asking:
"We have had some issues with bike thefts on campus this year and would like to address this. One suggestion is to install a secure lockable bike shed, but our security warned us against this saying that criminals will find a way in and we would need to manage it i.e. issue of keys or keypad. Keys may get lost and not returned to us.
Has anyone experienced similar issues on campus and perhaps any suggestions for us?"
Then in February 2013, Julia Jack, Travel Plan Assistant, University of Bristol emailed with a similar query:
"The University of Bristol is currently reviewing its abandoned bikes policy. The current policy is to tag a bike that has been in the same place for a month or more saying it will be removed after a month if the owner does not move it. After this the bike is placed in University storage for three months and then donated to a charity. The issues we have had are:
that people go on sabbaticals or away for the summer, and, then are upset to find their bike is in storage and their lock is broken on their return and request that the University replaces their lock
it is felt that tagging a bike makes it a target for thieves
Do you have an abandoned bike policy that you are willing to share? Has it worked well?"
The combined EAUC Member responses are below.