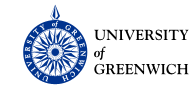 The University of Greenwich will install a biofuel (glycerol) fired Combined Heat and Power (CHP) plant at its Medway Campus in Kent this year – believed to be the first of its kind in the world.
The project will see around 1,800 tonnes of glycerol delivered to the campus per year, providing 8,000 hours of heat and power for offices, laboratories and scientific equipment.
Financial payback on the project is expected within seven years, with the carbon footprint of the campus reduced by 2,600 tonnes per annum - 43% of the university's target of 6,000 tonnes per annum by 2020.
Additional benefits include training opportunities in renewable energy applications for future students and researchers, as well as new research projects.
The university has also provided workshops of the glycerol-CHP system to a wide range of different communities, including council planners.