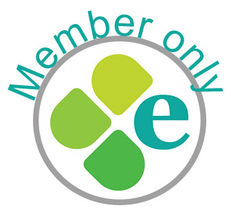 Dan Fernbank, Energy Manager, University of Reading posted the following message on the Members' network.
"We're currently reviewing our application of BREEAM for new builds/major refurbs. We ordinarily target BREEAM Very Good, which has its limitations and I'm looking at ways to make the scheme work better for us. I'm interested to hear from people regarding the following questions:
1. What BREEAM rating do you target and do you follow this through from design to post-construction?
2. What do you see as the key benefits of BREEAM?
3. What do you see as the key limitations of BREEAM?
4. Do you target specific credits and/or define specific sustainability specifications for projects?
5. If 'yes' to Q4, which credits do you tend to target and does this vary for each project?

Please respond to me directly at d.fernbank@reading.ac.uk and if there's interest, I will summarise and circulate the responses. Please therefore also let me know if you would prefer your responses anonymised."

EAUC Member Responses

Our thanks to Dan who collated the responses he received and Members can download this document. You will need your EAUC log in to access this resource.