Circular Economy Inititative at the University of St Andrews
Links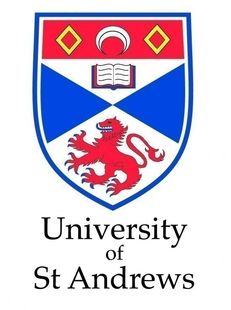 The Furniture Recycling Group (TFR Group) has partnered with the world-renowned University of St Andrews to transform textile recycling processes in its student accommodation and introduce a circular economy system.

Since partnering with TFR Group over 2000 mattresses, duvets and pillows have been donated for recycling and reuse by the University of St Andrews' student body.

Each of the university's halls of residence converted student games rooms into a donation point at the end of term and encouraged students to drop off their unwanted bedding for reuse.

This bedding was then recycled by TFR Group and passed to sister company R&R Beds which uses the materials to manufacture and fill new mattresses.

Latest figures show an average of 4.3 million mattresses and more than two thirds of textile waste, including bedding, are sent to landfill sites every year in the UK.

University of St Andrews environment officer, Barbara Aitken, said: "Disposing of such large volumes of bedding was not previously possible through the university's existing charitable partnerships. This meant 6.2 tonnes of material was sent to landfill, despite our students expressing a preference to donate the bedding to good causes.

"We began researching how the University could manage this waste stream in an environmentally friendly and economical way. It was as a result of this that the partnership with The Furniture Recycling Group was created.

The project has given the University of St Andrews a unique opportunity to engage with its student body, rewarding and encouraging positive environmental behaviours.

Barbara said: 'With the support of TFR Group we are now steadily working towards our target of achieving zero waste to landfill by 2020. Finding a partner who could provide a sustainable solution for end-of-life bedding was very important to the University in order to achieve its goal.

"We have documented the unique recovery process implemented at the university as an example of best practice to be shared within the public sector."

The University of St Andrews is also keen to explore the option of building on its work with TFR Group by leasing mattresses from its sister company, R&R Beds.

Nick Oettinger, managing director at TFR Group, said: "Working with the University of St Andrews on the new circular economy initiative has been a great success, and we are proud to have been able to enhance its sustainability results while meeting the needs of its environmentally-conscious student body.

"We're always looking for ways to partner with new industries and institutions and we hope to work with more universities and colleges to develop environmentally sustainable solutions for the disposal and reuse of bedding.

"We use a specialised, manual dismantling process for mattresses and bulky bedding which allows us to separate, recycle and reuse the 14 different materials used to make the items, thus diverting them away from landfill.

"Using this method we have recycled over 700,000 mattresses since launch and achieve an average recycling rate of 96 per cent with 100% landfill diversion. The materials are reprocessed into new textiles and our sister company, R&R Beds use these reprocessed materials to create brand new, quality mattresses which service local authorities, charities and social housing groups' needs."