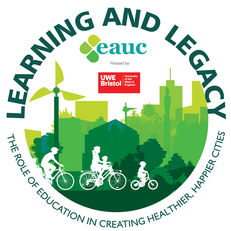 This keynote session was delivered by David Orr, Paul Sears Distinguished Professor of Environmental Studies & Politics EMERITUS and Counselor to the President - Oberlin College, Ohio, USA, at the "Learning and Legacy: The Role of Education in Creating Healthier and Happier Cities" EAUC Annual Conference 2016.
The Oberlin Project was formed out of David Orr's vision of full-spectrum sustainability: an all-encompassing joint venture by the town and College to create a thriving, sustainable and environmentally friendly community in Oberlin.
Focussing on the projects undertaken at Oberlin College to create connections with the local community, Mr Orr explored how educational institutions can work closely with their local cities to encourage a holistic approach to sustainability in this keynote session.
To find more presentations and resources from this Conference, search for EAUCConf16.