Home
»
All Resources
» If students were in charge of their university estate what would they do?
Downloads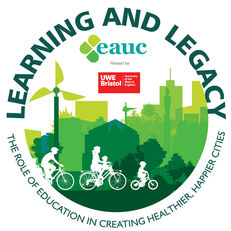 This workshop presentation is from the "Learning and Legacy: The Role of Education in Creating Healthier and Happier Cities" EAUC Annual Conference 2016, presented by Chris Abbott, Director of Facilities – UWE; Phil Hampshire, Associate, BuroHappold and Mike Entwisle, Education Sector Director – BuroHappold and falls under the Estates and Operations Conference stream. To find more presentations and resources from this Conference, search for EAUCConf16.
The session outlined results of a survey undertaken of more than 1200 students from across the UK which explored what they think of their university buildings and campuses. It asked questions around the characteristics and functions of their estate, the design of facilities and how satisfied they are with various aspects of their campus. It also asked questions around how they would improve their estate. Participants left with an understanding of this data and how they could understand better what students think of their universities.