COP26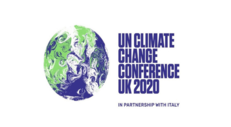 Date: 1st November – 12th November 2021
Location: Glasgow
What is COP26?
COP (Conference of the Parties) is the annual UN Climate Change Conference, at which UN representatives and observers meet to discuss a global response to the climate emergency. This will be the 26th COP, and it is being jointly hosted by the UK and Italy. It is predicted COP26 will attract 30,000 delegates. There was not much agreed upon in COP25, so the pressure will be on to have tangible outcomes from COP26, particularly on how UN member states will cut emissions. COP meets annually, and is well known for producing some of the most forward-thinking and collaborative global deals, such as the Paris Climate Agreement which came out of COP21 in 2015. This saw 189 UN member states agree to keep the increase in global average temperature to well below 2 °C above pre-industrial levels; and to pursue efforts to limit the increase to 1.5 °C.
This is a huge opportunity for the UK, and the education sector in particular, to show the brilliant work that education institutions are doing on this agenda, and it is also a good time to stock take and look at how institutions can do more.
The event will be held in Glasgow; a city famed worldwide for sustainable business tourism, with impressive sustainability ambitions to be the UK's first carbon neutral city by 2030 and a world-leading centre for sustainable policy and innovation. Of course, many of the discussions will take place outside of the UN organised events, in fringe events organised by the public and private sector. It will be a very exciting time to be in Glasgow!