Downloads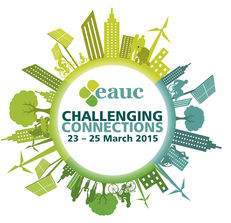 This Exchange presentation is from the "Challenging Connections" EAUC Annual Conference 2015, presented by Paul Cashian and Tina Bass from Coventry University and falls under the Learning, Teaching & Research Stream. To find more presentations and resources from this Conference, search for EAUCConf15.
Session Outline
The session will explore how one large multidisciplinary University Faculty is actively encouraging the development of responsible attitudes and behaviours in their students.
The Faculty, as a signatory to the UN Principles of Responsible Management Education (PRME) initiative, recognises the importance of all students being aware of issues around sustainability and the need to adopt responsible and ethical work practices in their future careers. Although the context for the session is Higher Education, the student focused approach taken could be equally applicable to Further Education. The session will outline
the approach adopted, including mini case studies and an interactive learning activity.