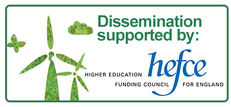 Delivering green excellence: Green chemistry never stops
The Green Chemistry Centre of Excellence (GCCE) is an internationally leading academic facility for pioneering pure and applied green and sustainable chemical research. GCCE provides high quality education and training programmes and develop strategic research partnerships with global corporations and world-leading universities.
The world is now rapidly waking up to the importance of making chemicals and chemistry more sustainable and environmentally compatible – Green Chemistry never stops!
GCCE's research and development has enabled new start-ups, safeguarded small businesses and enabled large companies to transition to new sustainable technologies, processes, markets and products.
Its successes in research and development form a key part of University strategy, "University Plan 2009-19. Knowledge to inspire people", which is based on four key themes: (a) excellence; (b) internationalisation; (c) inclusivity, and (d) sustainability, as it incorporates its latest research into undergraduate and taught graduate programmes thus inspiring the next generation of 'green thinkers'.
Videos