Home
»
All Resources
» How can big data help your campus be environmentally and financially healthier and safer?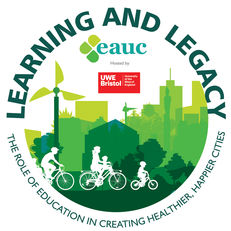 This Exchange presentation is from the "Learning and Legacy: The Role of Education in Creating Healthier and Happier Cities" EAUC Annual Conference 2016, presented by Nicholas Cooper, Field Services Director - Schneider Electric Limited and falls under the Estates and Operations Conference stream. To find more presentations and resources from this Conference, search for EAUCConf16.
The world's largest taxi company owns no vehicles (Uber), the world's most popular media owner creates no content (Facebook), the world's most valuable retailer has no inventory (AliBaba). How we interact with the world, our cities, campuses and each other is changing and developing everyday. This Schneider Electric CPD Exchange session considered how the Internet of Things is going to impact buildings and how you can make sure that the huge amount of data from your Building Management System can be used on your campus to create an environmentally and financially healthier and safer building.