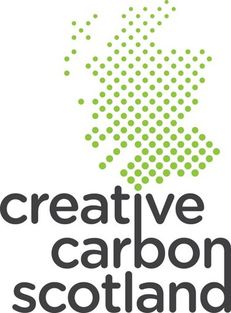 Creative Carbon Scotland host a database of case studies showcasing best practice examples of collaborations between sustainability partners and artists seeking to make the world a better place.
They describe the database in this article as:
Taking its inspiration from the work of American civic artist Frances Whitehead and the Embedded Artist Project, and many other contemporary and historic examples, the library presents case studies highlighting the range of skills, expertise and practices which artists have contributed to bringing about positive change in society – addressing social, environmental, economic and cultural sustainability.
In developing the Library of Creative Sustainability we aim to:
Provide a very practical resource for non-arts organisations and arts practitioners to support working with 'embedded artists' over extended periods to develop new policy and practice

Showcase a selection of inspiring and innovative examples that engage organisational leaders in the potential of working with artists to help achieve their aims
Access the Library of Creative Sustainability to the right of this page.