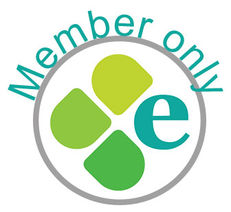 A vital part of EAUC work is developing and maintaining strong, collaborative relationships with other sector organisations for the benefit of our Members. One of the key relationships we have is the Association of University Directors of Estates (AUDE). The Association promotes excellence in the strategic planning, management, operation and development of Higher Education estates and facilities.
As part of this relationship with AUDE, we provide a quarterly briefing paper which is submitted to AUDE members which ensures the voice of the EAUC and its Members are heard at this strategic level. It outlines what the EAUC is working on, current themes, legislation, relevant events and activities taking place in Member institutions. This is crucial to maintain a clear, open dialogue to scope opportunities for collaboration.
Please share this amongst your colleagues, especially those in the Estates team (as relevant).
November 2013 issue summary
Legislation:
Amendments to the Climate Change Levy CHP Formula
Updates to Technical Guidance on Hazardous Waste Management
Updated Pollution Prevention Guidance is published
Defra opens Consultation on a new Waste Prevention Programme for England
Activities:
Green Gown Awards
Sustainability in University Rankings
Scottish Government - Scottish Climate Change Adaptation Programme Consultation
Resources:
HEA/NUS Report - Student attitudes towards and skills for sustainable development
EAUC Membership now open to Students and Student Unions
Sustainable Gardening at the University of Leeds
HEFCE Latest Sustainability News
Chartered Institute of Purchasing and Supply (CIPS) Sustainability Index
Defra responds to Site Waste Management Plan consultation
Times Higher Education Award Shortlist Announced
Bradford University gain a BREEAM 'Excellent' Rating
New resource: A design of distinction at Brunel University
Events:
IEMA approved EMS Internal Auditor courses
JISC Webinar series