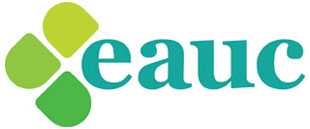 Presentation from 18th EAUC Annual Conference 2014
Stream:
Health and Well-being
Member only session
Competancy level: All
Description:
This interactive session is designed to round off the conference by bringing the focus of sustainability back onto the delegates and their teams, recognising that the most precious resource at each university or college is the energy, motivation and commitment of the teams. Maintaining a positive attitude and developing emotional resilience are therefore key factors in sustaining performance and holding onto our best people.
Session details:
What is motivation and how can we create more?
How does pressure and stress effect our mood?
What steps can we take to boost performance and maintain morale?
And why laughter may be an important tool...
This session will examine motivation and explore a series of methods, techniques and easily adopted practices that will build resilience and maintain performance for ourselves and our teams. Taking an holistic view, the session will cover physical, mental and emotional tips to help boost performance when under constant pressure and in challenging times. Packed with easy to implement techniques, this session will be informative and practical ensuring that everything that is learned in the session can be employed immediately - both individually and collectively with the teams of the delegates.
Speaker:
Paul Harris, Communication Specialist & Executive Coach, Real Success and Jules Mitchell, Happiness Coach and Stress Management Consultant with co-speaker Jules Mitchell