Downloads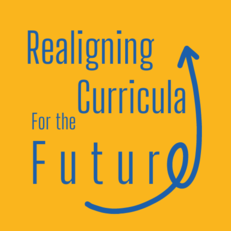 This hour long event is part of a series called 'Realigning Curricula for the Future' aiming to support specific subjects to implement sustainability in their teaching. This event focussed on Medicine and Healthcare and took place on 9th October 2023.
Attendees heard from Dr Theresa Martin from the University of Portsmouth and Dr Felicity (Fliss) Connolly from the University of Lancaster about the creation and implementation of the new ESH (Education for Sustainable Healthcare) curriculum.
Theresa's presentation addresses the needs, benefits, and rationale for integrating sustainability into the medicine curriculum and talks about the development of the ESH, while Fliss talks about her work of integrating the curriculum and other aspects such as using the Centre for Sustainable Healthcare's Priority Learning Outcomes for curriculum mapping and shaping.
Slides are available under Downloads and contain a multitude of links and resources. Event slides contain a quick exercise that can help to reflect on and get started with the integration of ESH into your curriculum.
If you have any questions, please get in touch with kmobius@eauc.org,uk
Videos