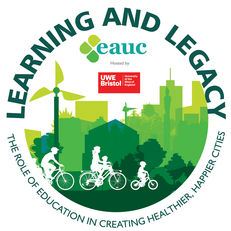 This workshop presentation is from the "Learning and Legacy: The Role of Education in Creating Healthier and Happier Cities" EAUC Annual Conference 2016, presented by Jack Connors, Sustainability Projects Officer - University of London and falls under the Partnership and Engagement stream. To find more presentations and resources from this Conference, search for EAUCConf16.
A new generation of student requires a new generation of engagement. The University of London is rising to this challenge through the introduction of Reduce the Juice.
The higher and further education sector's perfectly placed to have a huge impact through the right engagement. This session considered the makings of a 2016 engagement programme, focussing on:
The 2016 message;
· Using new technologies;
· Developing an online presence suitable for students;
· Bringing the right students on board.
This was a practical session for sustainability practitioners, by-passing the theory and showing how to actually get it done.