Home
»
All Resources
» Renewable Energy Solutions Using Building Foundations. It's a No Brainer!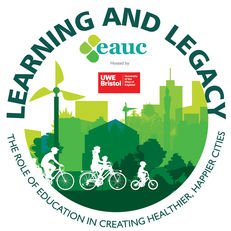 This Exchange presentation is from the "Learning and Legacy: The Role of Education in Creating Healthier and Happier Cities" EAUC Annual Conference 2016, presented by Tony Amis, Business Development Director - Gi Energy and Dr Fleur Loveridge, Research Fellow Engineering & Environment - Gi Energy and falls under the Estates and Operations Conference stream. To find more presentations and resources from this Conference, search for EAUCConf16.
Energy foundation schemes involve the use of structural foundations as heat exchangers in a ground source heat pump system, to provide heating and cooling to the building above. Such schemes make economic sense as they reduce energy consumption and save CO2. GI Energy has installed energy foundations on over 50 projects across the UK. At the same time a considerable amount of research has been undertaken to demonstrate that placing loops into foundation structures has no detrimental effect.
This session set good practice guidelines for successfully installing energy foundations along with providing latest evidence from long term monitoring of an energy pile project.