Downloads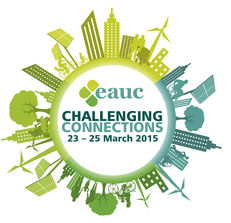 This workshop presentation is from the "Challenging Connections" EAUC Annual Conference 2015, presented by Dr Sarah Speight from The University of Nottingham and falls under the Learning, Teaching and Research Conference Stream.
At Nottingham we have been using online learning to increase the sustainability literacy of our students (and staff). This session will focus upon the strategies used - a mix of practical activities, academic debate and reflection. We will share what's worked well and not so well.
This will include tools for increasing engagement, strategies for dealing with large numbers, and ways of harnessing student experiences to support peer learning. We will be glad to receive advice from fellow delegates too.
To find more presentations and resources from this Conference, search for EAUCConf15.