Sustainability Leadership Scorecard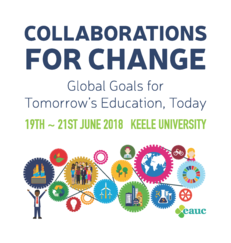 The Sustainability Leadership Scorecard was launched in April. This workshop will provide you with insight into the useful management and developmental tool. We will provide you with ways on how to communicate the critical drivers and how they relate to sustainability. This workshop will take you through the new Sustainability Leadership Scorecard and the accompanying web portal and show how the outputs can be used to effectively connect with senior leadership teams on sustainability issues. This workshop will include the functionality to map progress against the UN Sustainable Development Goals and how this can be used by institutions.
To find more presentations and resources from this Conference, search for EAUCConf18.