Downloads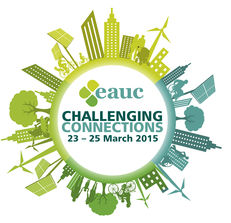 This Exchange presentation is from the "Challenging Connections" EAUC Annual Conference 2015, presented by Oliver Heath from Interface and falls under the Leadership and Governance Stream. To find more presentations and resources from this Conference, search for EAUCConf15.
Session Outline
The emerging science of biophilic design looks at using the principles underpinning human's innate connection to nature and natural processes to improve the quality of the many spaces that we live, learn and work in. Through strengthening our connection to nature within the learning environment, we can realise tangible benefits to health and well-being, resulting in improvements in concentration, productivity and creativity, whilst reducing stress and anxiety for an improved student and staff experience.
With sustainability rising up the agenda, hear how research demonstrates that human engagement through biophilic design within our built environment can realise benefits to the triple bottom line of people, profit and the planet.