The International Sustainability Literacy Test (SuLiTest)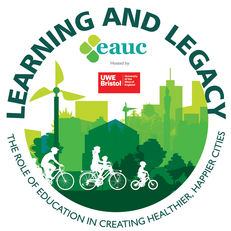 This workshop presentation is from the "Learning and Legacy: The Role of Education in Creating Healthier and Happier Cities" EAUC Annual Conference 2016, presented by Victoria Hands, Director of Sustainability - Kingston University and Carole Parkes, Chair of UK and Ireland - PRME - representing the UK SuLiTest Steering Committee and falls under the Learning, Teaching and Research stream. To find more presentations and resources from this Conference, search for EAUCConf16.
How do we measure sustainability? This interactive workshop gave delegates the opportunity to answer some of the knowledge-based questions from the Sustainability Literacy Test endorsed by the international ESD community and taken by 28,000 students globally.
Participants then provided feedback on the questions and the process. The workshop shared the work of the UK Steering Group on developing the test to expand beyond knowledge-based questions to test graduate attributes (the skills, behaviours and values of sustainability literacy) and to provided a learning resource in itself. Participants worked in small groups to develop a question which was tested on fellow colleagues and will be considered for the next version of the SuLiTest.