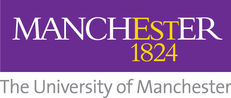 The School Governor Initiative at the University of Manchester encourages and engages staff and former students to contribute to the improvement of state schools by becoming volunteer school governors. Working with SGOSS, a national charity whose role is to match prospective governors with schools, the University is contributing to the leadership and improvement of state schools by encouraging staff and alumni to take up vacancies where there is most need.
The initiative has been expanded to the vast pool of Manchester alumni, widening their success in filling vacancies across England.
In 2013/14, their network of staff and alumni school governors volunteered a total of 2,892 days, impacting on approximately 84,350 learners. The economic value of the contribution of University of Manchester staff was estimated to be more than £0.75million in 2012/13.
In 2013/14 the University topped SGOSS volunteer recruitment table and is now working with the Charity to support other universities in developing a similar initiative.