University of Strathclyde's Urban Energy Project
Tag: business case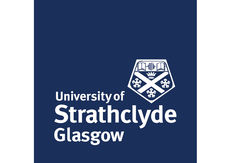 The £16million University of Strathclyde Urban Energy Project is transformational – acting as a catalyst for collaborative low carbon heat network development with Further Education, Social Housing and Local Authority partners.
Operational savings of £4million per year support investments in energy efficiency and research into emerging energy supply and communications technology. As a 'Smart City' research platform, the Strathclyde campus provides training and research opportunities to students and the local community.
The Sustainable Facilities Training Centre provides local apprentices with 'next generation' technology experience, whilst the City Observatory provides researchers with over 200 data feeds to support research on smart grids, communications, energy, sociology, health and public policy.