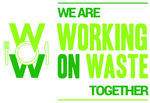 According to WRAP we throw away 7 million tonnes of food and drink from our homes every year. This is not only a waste of money but is also bad for the environment.
IGD's initiative Working on Waste returns for 2016 with a series of brand new events. Introducing the 'Working on Waste: Champions of Change Events'.
Since its launch in 2014 the Working on Waste campaign has engaged with nearly 2 million people nationwide, raising employee awareness of household food waste and sharing tips on how to reduce it.
Building on activities including the roundtables in 2014 and the debate series last year, in 2016 Working on Waste will focus on sharing knowledge and stimulating conversation through free masterclasses.
Find out more about Working on Waste